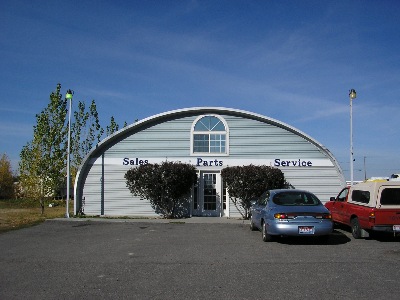 Merrick RV Sales & Service, Inc. opened in Blackfoot, Idaho in 1995 and has been incorporated since 1996. Our main focus is the RV parts & accessories retail store that carries new and used items. Leo also services RVs, but has cut back on the jobs he accepts. We can answer your RV questions better than anywhere around.

We also sell Coast-to-Coast Carports.

As a Coast-to-Coast Carport dealer we have many display units for you to check out. Joni will be happy to give you a Coast-to-Coast price book and show you all the possibilities available. Whether you are looking for an RV cover, a loafing shed, a 10x12 storage building, or a 60x100 shop, you will find it available through Coast-to-Coast. All prices include set-up and delivery. See the C-t-C Carports tab for more information.

Check out our parts page to see some of the parts and accessories we carry in our store. If you have any questions about a part that you need, call or email us.

Our customers appreciate our fair, honest, and down-to-earth staff. We have a very loyal customer base that continues to grow because we take the time to care about customers and their needs- We never forget our customers.

We are open 5 days a week. Monday-Friday 9:30am-5pm Saturday 10am-2pm

Phone Number: (208)785-7990