Leo is currently the main technician. Before he accepts a job, he looks at his schedule, checks the pains in his knees (if the job requires a lot of kneeling), and evaluates his mood. If he decides to take on your request, he will do an outstanding job. His diamond plate jobs have been very popular lately.

Another service very in demand right now is our Winterizing. The price is $55 for units with a water heater by-pass and $65 for units without a by-pass (plus antifreeze, which is usually 2 gallons).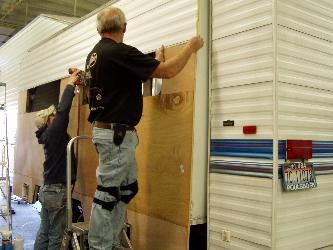 If you have furnace, water heater, LP, refridgerator, water, electrical or other RV problems; call Leo and see if he is able to put your RV on his schedule.

The jobs he never takes are those that deal with engines. Unless they are his own vehicles, he stays away from that work.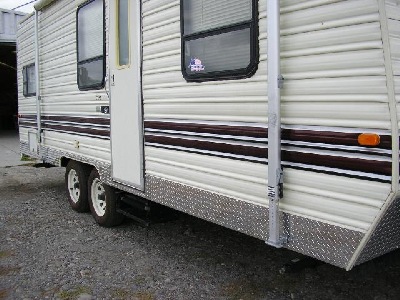 Here is a recent repair job where Leo used diamond plate.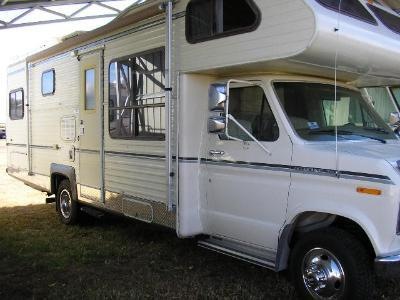 Leo removed the old stripes, applied new stripes, added some diamond plate along the bottom, and put on new wheel covers. Now this 1988 Malard has an updated look.